Krista Gromalski
Co-Founder
Krista enjoys discovering our clients' goals and strategizing toward optimal solutions. Outside the office, she likes to hike, kayak and bike, and to spend time with family.
Krista earned her B.A. in Communications, with a concentration in Interpersonal and Organizational Communications, from Wilkes University, and her M.A. in Sustainable Business and Communities at Goddard College, with a focus on youth-led engagement journalism in PA's anthracite region. She has worked in the public relations and journalism fields for more than 20 years. Krista launched the kid-created newspaper Coal Cracker in 2014, and has grown it into a 501(c)(3) non-profit called Coal Cracker Kids, with a headquarters in Mahanoy City, PA.
Krista has served on the Board of Directors of the Delaware Highlands Conservancy, NACL Theatre, Pike County Chamber of Commerce, Black Bear Film Festival and Grey Towers Heritage Association. She has also served on the PA Land Trust Association's Editorial Advisory Board and Schuylkill Conservation District Environmental Education Committee. Krista is a Senior Fellow in the Environmental Leadership Program, Delaware River Watershed Network.
E-mail: krista@heronseye.com
Phone: 570.647.6407
Let's connect on LinkedIn
Sandy Long
Co-Founder
Sandy's affinity for finding the heart of a story helps our clients realize their most effective messaging. Her writing, photography and personal vision are influenced by her interaction with the natural world. She is also a poet, gardener and musician who also enjoys hiking and kayaking.
Sandy earned her B.A. in English, with a minor in Communications, from Wilkes University, and worked in publications, recruitment and marketing at College Misericordia prior to serving as Director of Marketing and Alumni at Luzerne County Community College for 10 years.  Sandy is a nationally published poet, a New York Press Association award-winning reporter and columnist and frequent contributor to news and lifestyle publications.
Sandy has served on the Upper Delaware BioBlitz Steering Committee, Lacawac Sanctuary's PR Committee, and as a Board Member of the Black Bear Conservatory of Music. She was selected as the inaugural Artist-in-Residence at Shenandoah National Park in September 2014. She has also served as Artist-in-Residence at the Delaware Highlands Conservancy's Lemons Brook Farm.
Sandy's pal Buddhawg [boo-dog] was our official office greeter until May of 2017. His passion for the great outdoors was endless (unless the sound of thunder reached his sensitive ears!). Adopted from Dessin Animal Shelter in 2001, this sweet and adorable guy blessed our lives with his enlightened nature. Journey well, dear Bu (2001 – 2017).
E-mail: sandy@heronseye.com
Phone: 570.647.6406
Let's connect on LinkedIn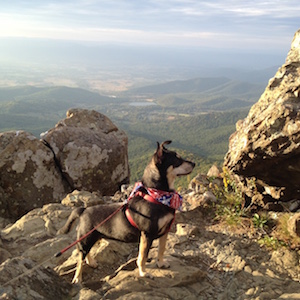 Ziva Bolinski
Source of Joy
We first met Ziva at Dessin Animal Shelter, and it was love at first sight. Ziva had been rescued from an animal hoarding situation that included more than 50 dogs. She was only a puppy, and pregnant at the time. After nursing her babies in a foster home, she was taken back to Dessin for adoption—skittish and unable to ride in a car without becoming extremely queasy.
Today, Ziva is a playful, cuddly companion who keeps us entertained! She travels well and loves to hike. Recently, she enjoyed a road trip to Shenandoah National Park where she climbed to scenic peaks and rambled along mountain trails during Co-Founder Sandy Long's service as the park's first ever Artist-in-Residence.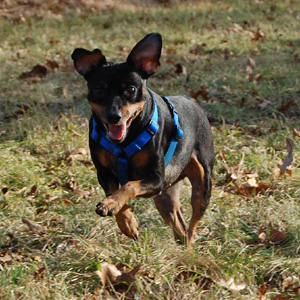 Beetle (aka "The Beets")
Co-Hound (2011 – 2013)
Beetle remains an inspiration to the Heron's Eye team though she departed this realm on July 1, 2013. She was a veteran hiker, swimmer and stick chaser despite the pins in her hips — the result of an early encounter with a car before we adopted her as a senior dog in October 2011.
Beetle's persistence and tenacity will always drive us to get the job done whatever it takes, and her cuteness continues to keep us smiling!

      Partners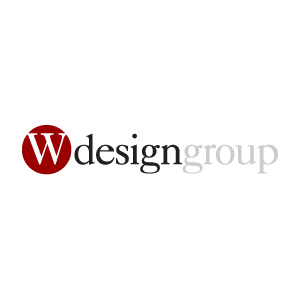 W Design Group
Heron's Eye Communications maintains beneficial partnerships with a variety of creative professionals — photographers, printers, videographers, web developers and graphic artists. We frequently partner with W Design Group — led by Creative Director Dorene Warner — to bring the visual aspect of our projects to life. For more than two decades, W Design has helped clients to position themselves for success through award winning digital and print design.