Continuing a tradition launched last year, Heron's Eye Communications is back with our second annual Quintessential Quality of Life Quintet, celebrating the Top 5 moments, accomplishments and initiatives of 2013, as well as the people who made them possible. Of course, the list could easily be longer, but here are our top picks for those that enriched the lives of the humans and animals of the Upper Delaware Region. Please share and add a few of your own.
5. Dessin Animal Shelter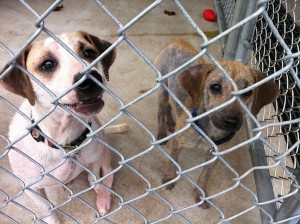 One of our region's animal shelters has had a rockin' year, in more ways than one. Hit with a heartbreaking hoarding situation in Waymart, PA where more than 50 dogs needed rescue, Dessin Animal Shelter staff and volunteers rose to the challenge, restoring the dogs to health and finding new homes for them. On other fronts, a long-awaited expansion of the cat housing facility, along with the construction of sheltered outdoor kennels was achieved with the help of many donors and volunteers. Dessin celebrated 45 years of service this year, during which it succeeded in finding homes for an estimated 13,000 animals. The shelter continues to provide low-cost spay/neuter programs and rabies clinics. Improving the lives of animals in our communities creates a better environment for humans, too.
4. Natural Contents Kitchen
If you haven't heard of Natural Contents Kitchen (NCK) yet, it's probably because the dynamic duo, Danielle Gaebel and Jennifer Bitetto, and their children, Gerry and Jason, are so busy cooking that they barely have time to talk about their big successes of the past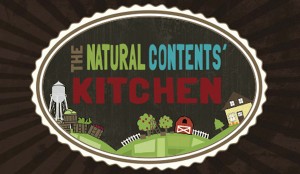 year. Food activism at its finest, NCK launched its weekly food share initiative a year ago, featuring organic, non-GMO and gluten free ingredients from regional farms and food producers. The program now features 7 pickup locations throughout the region. The community-minded business recently partnered with Butchie's Organic Farm and other organizations and businesses to serve 80 free meals during "A Thanksgiving to Remember," in Sullivan County, NY. The women empower others to eat healthier by conducting classes locally, too. NCK is a food model to get on board with in building better communities.
3. Upper Delaware BioBlitz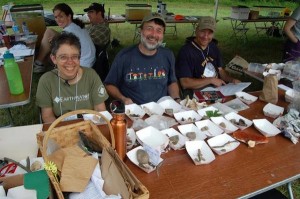 The first annual Upper Delaware BioBlitz launched in June 2013 in Starlight, Wayne County, PA on 63 acres owned by the Norcross Wildlife Foundation. Scientists and amateur naturalists catalogued 1,024 distinct species, laying the groundwork for continued documentation of the region's natural resources on both sides of the Delaware River. The event will alternate between PA and NY annually, with a site in New York's Sullivan County targeted for the 2014 BioBlitz. Over time, the Upper Delaware BioBlitz will provide an important record of the diversity of life forms that make the region so special and help to protect it for future generations.
2. Bethel Woods Center for the Arts
Most of us know Bethel Woods Center for the Arts (BWCA) for the exciting main stage concerts featuring major artists and memorable performances. But BWCA has made important strides in enriching the cultural and artistic lives of regional youth with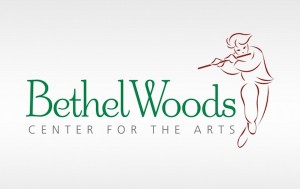 programming that potentially transforms our children's futures. On its quest to provide greater access to the arts, BWCA has broadened its educational and community outreach programs, launching Youth Opera Experience, expanding its Summer Stages program that features workshops in music, theater, opera, writing and the visual arts, and hosting Saturdays at the Woods, with workshops on acting, costuming, writing and dance. Outreach to schools grew with the Traveling Trunks for classroom use and Bethel Woods in the Classroom program led by Bethel Woods educators. Field trips to the historic site have also transpired through the World Stage Series promoting appreciation for all cultures and traditions through the performing arts. All of it inspires expression, creativity and innovation through the arts for our youth, with scholarship and transportation grants that increase accessibility.
1. NACL Theatre and The Weather Project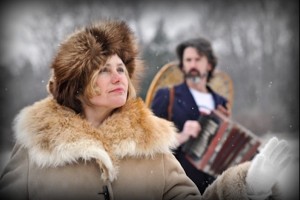 Nothing embodies the spirit of the Quality of Life Quintet better than NACL Theatre and its impactful, insightful work that engages and informs both residents and visitors to the region. Most recently, in the kickoff of its year-long Weather Project, NACL is partnering with the Town of Highland, NY, where it is based, and other organizations, businesses and schools, in a creative collaboration of science, arts and community. Expanding its commitment to community engagement, NACL is asking local communities to help create a work of science and art about the weather, energy and sustainability. The project has received major support from the National Endowment for the Arts (NEA) as one of 80 national Our Town Grant awardees to garner $50,000. Workshops, data gathering, oral history collection and more will take place throughout the year, culminating in an August 2014 spectacular outdoor performance featuring residents, professional performers, scientists, musicians, visual artists, students and a host of weather-related exhibits.
In addition, NACL's stunning production, "STRUCK," which explores neuroscience and brain trauma and is based upon co-founder Tannis Kowalchuk's personal experience of suffering a stroke, has just completed a highly successful run in NYC, garnering acclaim from the New York Times and others.
Tannis and her husband, Greg Swartz, also operate the organic Willow Wisp Farm and its community supported agriculture program while raising their son, Simon. On so many levels, from feeding our spirits and minds to nourishing our bodies, this family has improved the quality of life for countless folks throughout the region.
[Photos © Heron's Eye Communications, excluding logos and STRUCK photo.]