It's time once again for our year-end Quintessential Quality of Life Quintet, celebrating five of the finest moments, accomplishments and initiatives of 2014, as well as the people who made them possible.
Of course, the list could be longer, but we've whittled it down to our top picks of those that enriched the lives of all who live in or love the Upper Delaware Region. Please share with friends, and add a few of your own selections.
5. Confluence & Hawley's Main Street Matters Makeover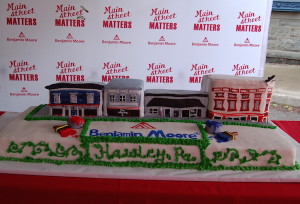 Hawley, PA was a happening place in 2014. In October, an organization called Beautiful Traditions: Community Arts Integration launched a project called Confluence, which aims to enhance tourism to the Delaware River watershed region by collecting and sharing stories from local cultural entrepreneurs such as artisans, artists, writers, natural resource specialists, farmers, stonemasons, musicians, and chefs. The stories—in the form of audio interviews—are pinned to an interactive digital mapping website that can be accessed by visitors and residents. Hawley, PA was selected as the inaugural Confluence town because it is considered a "transitional" economic area. The project, however, is planned to include stories from many other watershed towns and hamlets in the Upper Delaware River region. Hawley also gained notoriety during 2014 for winning the Benjamin Moore Main Street Matters contest, which provided new façade paint to 22 commercial buildings on Main Avenue between Church and River streets. In addition, funding from the PA Department of Community and Economic Development allowed the borough, in conjunction with the Downtown Hawley Partnership, to purchase new public benches and planters for Main Street beautification. In June, the community gathered to celebrate its new look.
4. Barbara Yeaman & Delaware Highlands Conservancy
While the Delaware Highlands Conservancy and its founder, Barbara Yeaman, have previously made our top 5 list (in 2012), we couldn't let this year pass without recognizing two major milestones achieved during 2014—the land trust's 20th anniversary and Barbara's 90th birthday. Both occasions were celebrated during a gala dinner at Bethel Woods Center for the Arts in November. And, a commemorative book titled "Origins: The First Two Decades of the Conservancy" was published to detail the land trust's birth and progress. Here's to many more successful years ahead!
3. NACL Theatre's The Weather Project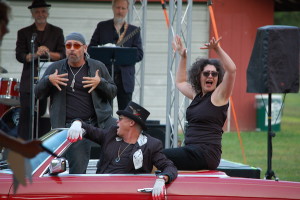 NACL Theatre's The Weather Project also makes a repeat appearance on our list, and if you attended the August performance, which culminated this year-long community-wide project, you'll know why. It was a stunning performance, which followed a group of inquisitive young science students on a Wizard of Oz-like journey to a land where folks are feeling the deep effects of climate change, and the solution is perhaps one of the simplest. The audience met meteorologist Stu Starkweather, the Cloud Collectors, Solar Munchkins, and the Fossil Fuel Gang. And, the performance, directed by NACL Theatre's amazing Artistic Director Tannis Kowalchuk, included a cast of more than 30 people comprised of professional actors, community members ages 4 and up, and a Research Scientist from NASA Goddard Institute for Space Studies. Following the success of its premiere, The Weather Project ensemble will meet weekly in 2015, from January to May, to develop a more compact touring version of the performance, and will take it to the towns of Highland, Livingston Manor, Liberty, and Monticello, in Sullivan County, NY and beyond. The first engagement is in May at The Kumble Theatre for the Performing Arts in Brooklyn, NY.
2. Richard Snyder Legacy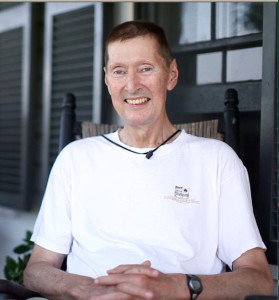 Richard Snyder, who passed away on November 14, 2014, was one of Pike County PA's greatest supporters, an individual whose contribution and leadership was exceptional. He spearheaded a number of local conservation, cultural, historic preservation and civic organizations that will continue to benefit today's residents and visitors, as well as future generations. He served on the boards of the Pinchot Institute for Conservation (1998-2004), Pike County Conservation District, Historic Preservation Trust of Pike County (since 2003) and American Readers Theatre. One of his most visible community endeavors began in 1997 when he founded, and since chaired, the Milford Enhancement Committee (MEC), whose goal is to make Milford a better place in which to live, visit and do business. Over the course of 17 years, the MEC has raised and invested more than $6 million in improving Milford's streetscapes and public spaces to make them safer, more attractive and more pedestrian friendly. In the several years prior to his death, he was active in helping to launch the Greater Pike Community Foundation, which enables generous individuals, families and local businesses to maximize their charitable support through organized, targeted community philanthropy. The Foundation provides a permanent and personal way to give back to the region we love and have worked so hard to nurture and maintain.
1. NY State Ban on Fracking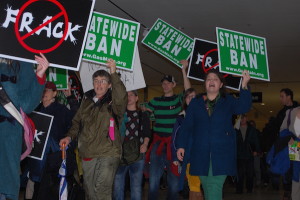 This one is a game changer, which is why it's number one on our list. In December 2014, New York Governor Andrew Cuomo banned high-volume hydraulic fracturing for natural gas, known as fracking, in his state, citing the energy extraction process's detrimental public health effects. The credit for this momentous decision, however, rests on the shoulders of the countless activists and organizations that have worked tirelessly for many years to make this decision a reality, as well as local officials who worked to ban fracking in their New York towns. Credit goes to Catskill Mountainkeeper, Catskill Citizens for Safe Energy, Damascus Citizens for Sustainability, Delaware Riverkeeper, Josh Fox, Mark Ruffalo, Sandra Steingraber, David and Helen Slottje, Dr. Theo Colborn (who passed away on December 14, just three days before NY's momentous decision was issued), and so many others (too many to name here) who gave their time and resources to the fight against fracking.