While visiting rural Vermont during March, Heron's Eye toured and photographed a few cool sites along the rural landscape with a group of Goddard College grad students studying Sustainable Business and Communities.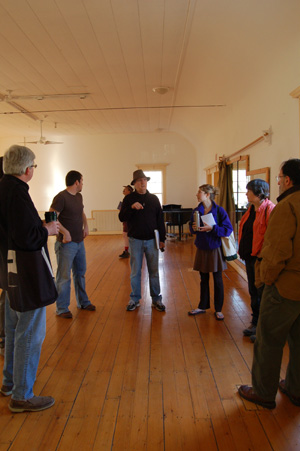 Rural Site Visits
First, we stopped by the Plainfield Co-Op to learn about Policy Governance from Co-Op Board Member Joe Gainza… and we did a little shopping!
Next, we met Elliott Morse, tour guide extraordinaire at Morse Farm Maple Sugarworks in East Montpelier. We learned about the resiliency of rural families who make their living on the land – and we enjoyed a sweet local treat – sugar on snow!
Check out more photos of our trek on the Heron's Eye Facebook page.