Cameras are one of the finest tools for capturing many aspects of the natural world. This weekend, as scientists and amateur naturalists work to identify as many species as possible during the 2016 Upper Delaware BioBlitz, the public is invited to interact with four regional photographers known for their focus on nature: Heron's Eye Co-Founder Sandy Long, Roy Morsch, Scott Rando and David Soete.
The photography session will take place on Saturday, June 25 at 10:00 am, at Ten Mile River Scout Camp in the Town of Tusten, New York. It will begin with brief presentations by each photographer sharing some of their favorite images. A 45-minute guided field walk will follow. Participants are encouraged to bring their cameras or to simply enjoy the walk through their own human lenses! All types of cameras are welcome.
The Upper Delaware BioBlitz is free and family-friendly.  The lead sponsor of this year's event is the Upper Delaware Scenic and Recreational River unit of the National Park Service. Visit the BioBlitz Facebook page for more information.
Here's a preview of each BioBlitz photographer
SANDY LONG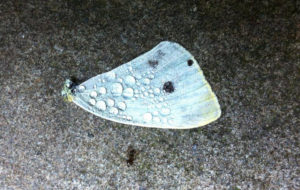 Sandy served on the steering committee for the first Upper Delaware BioBlitz in 2013. This year, she will discuss smartphone photography and sharing nature photos on social media, using her #WonderWatch series as an example.
Sandy was selected as Shenandoah National Park's first Artist in Residence in 2014, and as the Delaware Highlands Conservancy's 2015 Artist in Residence at Lemons Brook Farm in Bethel, NY.
Sandy's Photography Tip:
Shoot from the heart. Let the wonder that you encounter in the natural world guide your lens.
ROY MORSCH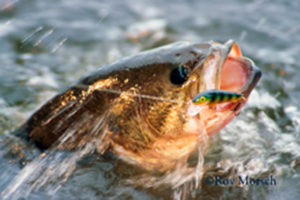 Roy Morsch has photographed a wide variety of subjects, both as a photojournalist and as a commercial illustrator for advertising and stock photography for over 50 years, winning the prestigious Page-One Award, Art Directors Club Awards, an Andy and countless press photography awards. He shot over 200 covers for the New York Daily News and has been published in National Geographic, Time, Newsweek, Life, Geo, Sports Afield, Field & Stream, and Outdoor Life among others.
Roy currently spends his time shooting the native flora and fauna found in his backyard in the Upper Delaware Region where he has lived for nearly 30 years with his wife Joann. "In this man-made world, I find that nature is the only thing that's real," says Roy. "Growing up in New York City, I was fortunate to have friends who enjoyed hunting, fishing and the great outdoors, so I've always been an outdoorsman. With a camera I continue to hunt any time of the year in any season. I can't say that I have a favorite subject because the beauty is all around me in many forms… lichen on a rock, a bird in a nest, a butterfly on a flower, or a soaring eagle. I am continually amazed at what nature offers us on a daily basis."
Roy's Photography Tip:
Don't just take pictures, make pictures. Photos are more interesting if they illustrate a particular idea.
SCOTT RANDO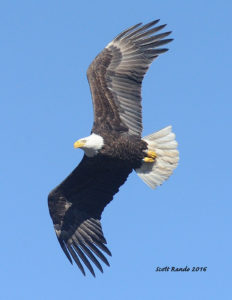 Scott Rando has been interested in photography since he was a teenager in the 1960s, but started focusing on wildlife photography after retiring from a long-time engineering career. His background in science and photography came together when he got involved with the New York State Department of Environmental Conservation's eagle research project. His photographs have been used by state and federal agencies, as well as printed in magazines.
He currently writes the bi-weekly wildlife column, "River Talk," illustrated with photos, in The River Reporter, located in Narrowsburg, New York.
"Birds of prey are my favorite," he says. "I have been flying since my teens and get deep satisfaction in being able to capture the graceful flight of raptors and sharing it with others."
Scott's Photography Tip:
Photography is an excellent tool for the study of wildlife. It takes patience and time, but the results are worth the effort.
DAVID SOETE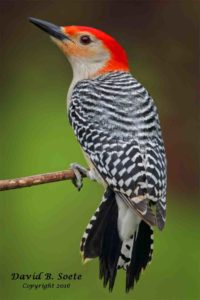 David Soete is a retired senior resource specialist formerly with the Upper Delaware Council (UDC), a non-profit oversight organization responsible for the implementation of the River Management Plan for the Upper Delaware Scenic and Recreational River, a unit of the National Park System. His photos are used regularly by many local, state, regional, and federal agencies, and non-profit organizations, such as the UDC, National Park Service, Delaware River Basin Commission and Delaware Highlands Conservancy.
A native of Honesdale, PA, David has a background in forestry and natural resources and prefers photographing nature and wildlife, often in his own backyard. "I have always loved nature, so I guess it's only natural to want to capture it in photos," says David. "Photographing birds is probably my favorite. Bald eagles and male wood ducks are awesome, but birds at my backyard feeder are much easier to photograph." Locally, David's photos are on display at the Alley Whey in Honesdale across from The Cooperage on Main Street.
David's Photography Tip:
Attach a small tree branch or twig to a pole birdfeeder where the birds will land at some point. Pre-focus the camera on the branch and wait. Use a telephoto lens and a fast shutter speed. I use my house or car as a blind and shoot out the window so the birds don't see me.
Please join these fine photographers for a fun and informative day at the 2016 BioBlitz. You'll be amazed at what you see, and will leave with a stronger awareness of the living species that share the Upper Delaware River region with us.